Update: We're on track for a May release.
If you'd like a free preview read of the first two chapters,
please click here.


Download Preview



My latest novel, "The Man He Didn't Know" is just going through its umpteenth revision and should be out in May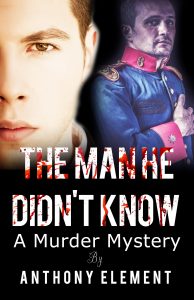 2017.
A nerdy but unmotivated young man, Christopher Lyons finds his grandfather, Francisco Cortez, dead. It's declared as suicide, but Christopher know better.
In spite of opposition from the authorities and from family members, he sets himself the seemingly impossible task of finding the killer, but soon discovers Francisco isn't who he'd always believed him to be.